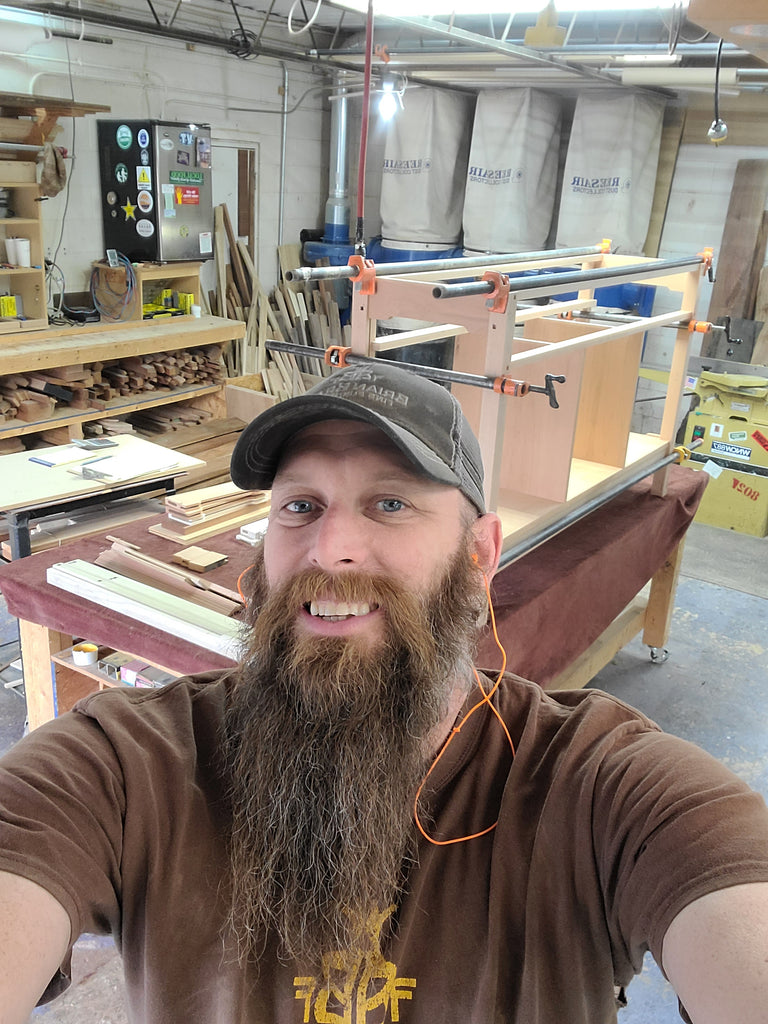 Watch Working Knowledge #49 with Brian Brace Fine Furniture
Join us as Brian and I chat about furniture making, apprenticeships, first studios, 10,000 hours, arts and crafts designs, buying your first major piece of equipment, during lumber, tenacity, filling the pot and creative communities.
Brian chose the song "Georgia Warhorse" by JJ Grey and Mofro for our Working Knowledge Playlist on Spotify. Check it out to hear this and all of the songs suggested by my guests.
Where to Find Brian:
Instagram: @brianbracefinefurniture
Facebook: @Brian.Brace.Fine.Furniture.Maker
Website: brianbracefinefurniture.com
Email: info@brianbracefinefurniture.com
Some Of The Things We Talked About:
Roycroft Artisans
JJ Grey and Mofro at the Salvage Station, Sept. 4, 2021
Vermont Apprenticeship Program
Continue reading