Working Knowledge #50 with Annie Grimes Williams of Coppertide Contemporary Enamel Jewelry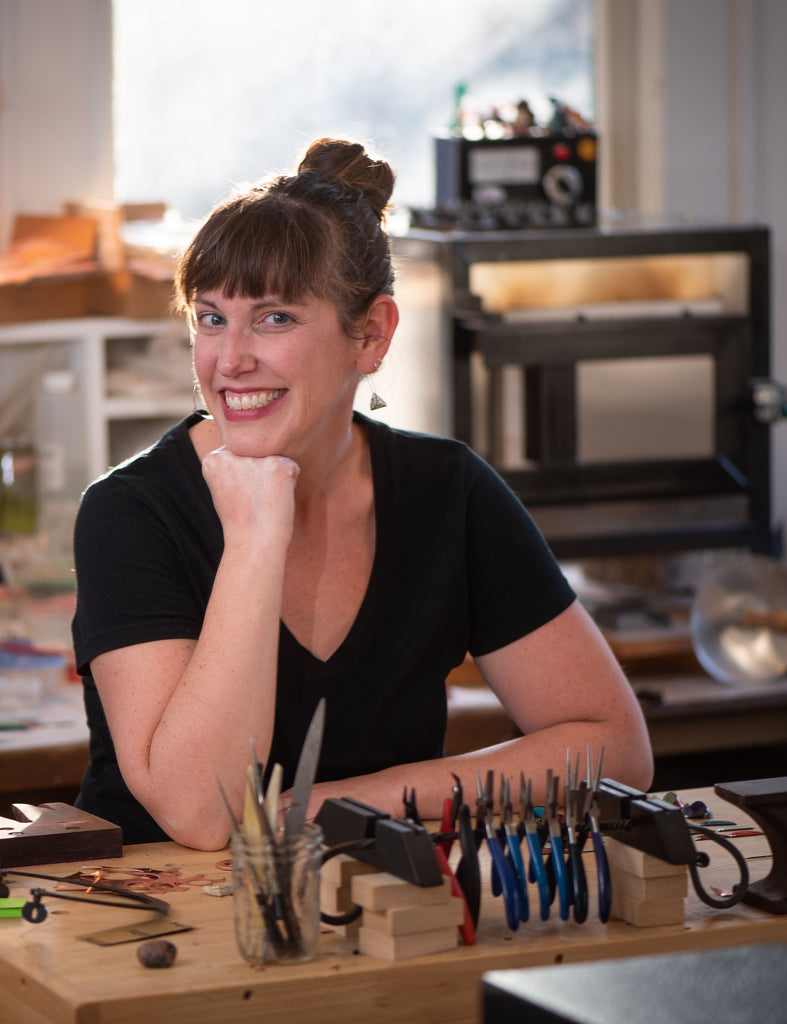 Watch Working Knowledge #50 Annie Grimes Williams
Join us as Annie and I reflect on this past year since our first interview. We talk about juxtaposition, "pazow", shows, galleries, The Metal Mavens , collaboration, torch fired enamels, copper oxides, building community, teaching, transdimensional portals, huge projects, being cautiously optimistic and so much more.
Quote- "We definitely dumped that shit in the pool"
"Pazow"- Pizazz+Wow
Annie chose the song "Can't Knock the Hustle" by Weezer for our Working Knowledge Playlist on Spotify. Check it out to hear this and all of the songs suggested by my guests.
Where to Find Annie:
Instagram: @coppertide
Facebook: @coppertide
Website: coppertide.net
Email: coppertide@gmail.com
Some Of The Things We Talked About:
Ardmore Art Walk
Piedmont Craftsmen
Lara Gastinger- Metal Mavens' Happy Hour special guest 7/23