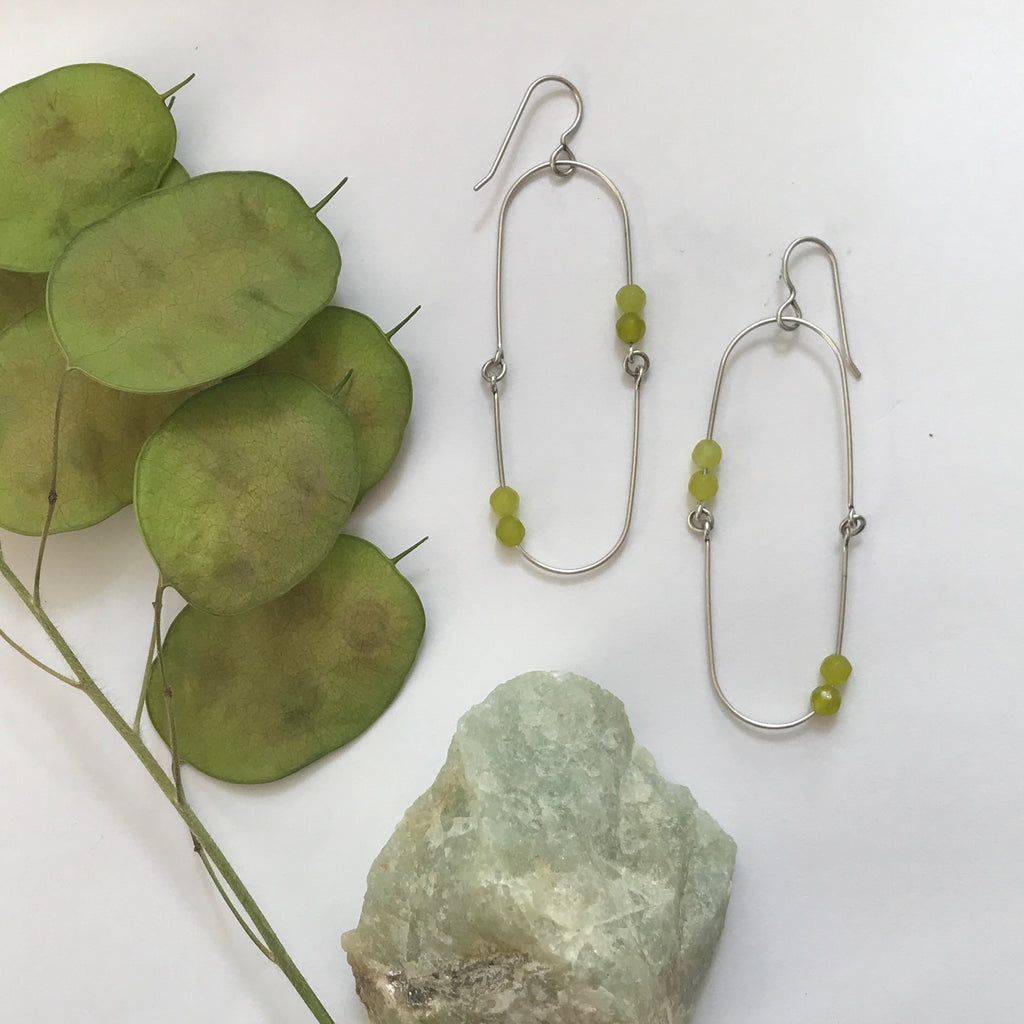 Donate $30 or more to a cause that elevates the lives(life) of people of color and I will send you a FREE pair of Arch earrings. Donations are just a small part of the work that needs to be done, but it is something that we can do right now and it is a good FIRST step. 
Please know that in addition to using my hands and resources to raise money for Black Lives, I am also on a journey of education, awareness and action. I encourage you to do the same. 
If you're unsure who to donate to, check out some of the organizations listed below, they are all doing really good things.
Crafting the Future

,

www.craftingthefuture.org

 
"Crafting the Future is a collective of artists concerned about the lack of racial and ethnic diversity in the fields of craft, art, and design. We started this organization because we were tired of feeling helpless. Alone we can not make change, but together we can. Working together and combining our resources, we support the careers of young, underrepresented artists by connecting them to opportunities that will help them thrive."
The Loveland Foundation

,

www.thelovelandfoundation.org

 
"The Loveland Foundation is the official continuation of this effort to bring opportunity and healing to communities of color, and especially to Black women and girls. Through fellowships, residency programs, listening tours, and more, ultimately we hope to contribute to both the empowerment and the liberation of the communities we serve."
Black Visions Collective

,

www.blackvisionsmn.org

 
"Black Visions Collective envisions a world in which ALL Black Lives Matter. We use the guidance and brilliance of our ancestors as well as the teachings of our own experiences to pursue our commitment to dismantling systems of oppression and violence. We are determined in our pursuit of dignity and equity for all." 
Campaign Zero

,

www.joincampaignzero.org

 
"A comprehensive package of urgent policy solutions - informed by data, research and human rights principles - can change the way police serve our communities."
BOLD

,

www.boldorganizing.org

 
"BOLD (Black Organizing for Leadership and Dignity) is a non-profit organization that facilitates social transformation and improves the living conditions of Black people by (re)building the social justice infrastructure required to organize Black communities."
People's Advocacy Institute

,

www.peoplesadvocacyinstitute.com

 
"The People's Advocacy Institute is a community resource and training incubator for transformation justice in the global south. Through community lead initiatives we inspire self-determination and community-driven solutions to crime creating a more just system and a more effective way to prevent, respond and heal from physical and systematic harm."
Details about how to receive your free earrings can be found on Instagram or Facebook.